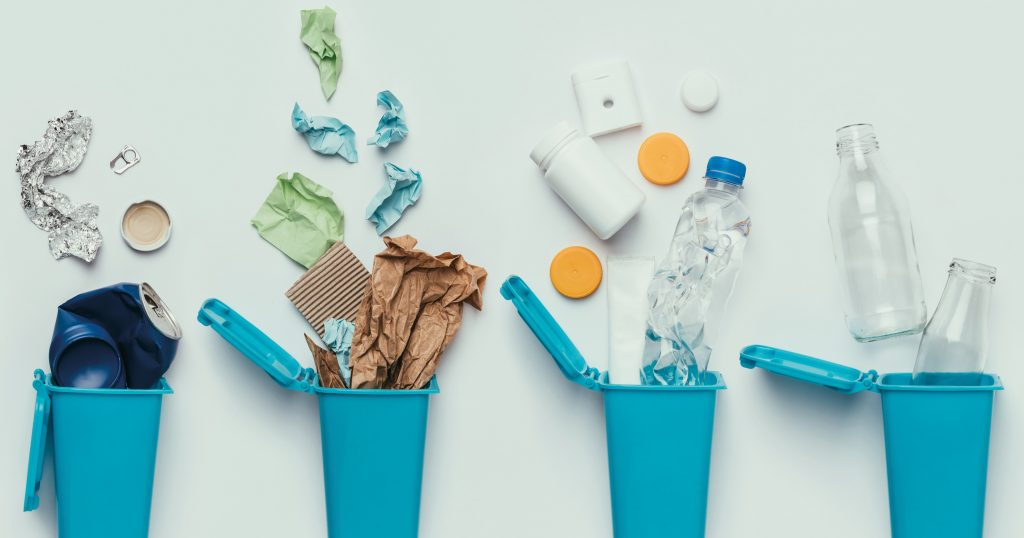 While the benefits of recycling are clear, growing and strengthening the U.S. recycling system to create more jobs and enhance environmental and community benefits will require multi-entity collaboration to address the challenges currently facing the system. Current challenges include:
Most Americans want to recycle, as they believe recycling provides an opportunity for them to be responsible caretakers of the Earth. However, it can be difficult for consumers to understand what materials can be recycled, how materials can be recycled, and where to recycle different materials. This confusion often leads to placing recyclables in the trash or throwing trash in the recycling bin or cart.

America's recycling infrastructure has not kept pace with today's waste stream. Communication between the manufacturers of new materials and products and the recycling industry needs to be enhanced to prepare for and optimally manage the recycling of new materials.

Domestic markets for recycled materials need to be strengthened. Historically, some of the recycled materials generated in the United States have been exported internationally. However, changing international policies have limited the export of materials. We need to better integrate recycled materials and end-of-life management into product and packaging designs. We need to improve communication among the different sectors of the recycling system to strengthen existing materials markets and to develop new innovative markets.

Entities across the recycling system agree that more consistent measurement methodologies are needed to measure recycling system performance. These more standardized metrics can then be used to create effective goals and track progress.
EPA's National Recycling Strategy identifies actions needed to address the challenges in the U.S. recycling system. The actions are for entities across the value chain — including federal, state, tribal and local governments, private businesses, trade associations, and nonprofit organizations. In response to some of these challenges, EPA has developed several products to assist communities in improving their recycling programs.
To Learn more about recycling click here: https://www.seattle.gov/utilities/your-services/collection-and-disposal/recycling/recycle-right
https://www.epa.gov/circulareconomy/us-recycling-system#:~:text=Reduces%20the%20amount%20of%20waste,and%20process%20new%20raw%20materials.
Students for Enviromental Action (SEA) invites you to be an environmental hero! Bring clean styrofoam, packing peanuts in bags or boxes, bubble wrap and plastic film to be recycled–for FREE!
May 31 from 10am-2pm in parking lot F
Here is a list of items accepted: https://docs.google.com/document/d/1d7sVx0BNARgqt_Tj0aOTvitlW7hiTihpoy4ecG_fMw4/edit?usp=sharing
More information about event :https://www.everettcc.edu/calendar/2023/05/styrofoam-recycling-event
Learn more about EvCC Sustainability! www.everettcc.edu/green
Mariya Zelenskyy – Media and Outreach Coordinator sustainability@everettcc.edu