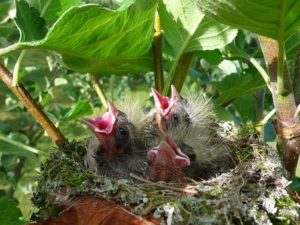 EvCC and the Pilchuck Audubon Society are in the beginning stages of planning for a wildlife habitat installation designed to support the local avian population.
EvCC Sustainability team members Molly Beeman and Max Tinsley met with Jed Holmes, the Pilchuck Audubon Society's Backyard Habitat Coordinator late last month to determine a suitable site on EvCC's main campus to develop a bird friendly habitat.
EvCC Sustainability and Pilchuck Audubon are currently working on developing the necessary resources for this project, which will likely be completed by summer of 2018.
On completion, the project will provide habitable spaces for bird nest construction and native plants that attract insects to support the feeding of avian young.
The completed project will result in a Washington Department of Fish and Wildlife certified backyard wildlife sanctuary for Everett Community College.