The world and how we as a species relate to it is changing and evolving faster than we can comprehend it.  Human activity is the main driving force behind these changes to our environment. Human activity will also have to be the solution to some of these problems. Even though things are changing faster than we can process it, it doesn't mean we can't try. The library at EvCC has some really interesting reading material regarding the various aspects of our changing world. These books not only discuss some of the issues that we face in the coming future, but also provides possible solutions to some of the problems that ail our planet. Here are some of my favorites that the library has to offer:
Throwaway Nation: The Ugly Truth about American Garbage by Jeff Dondero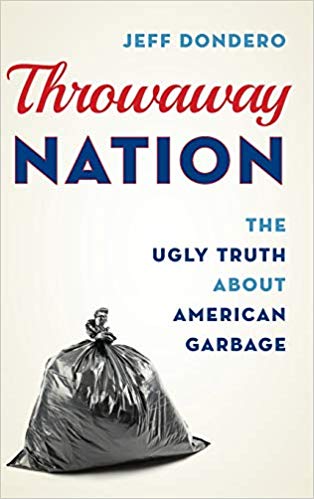 Arguably the most discouraging book of the bunch. This book reads sort of like a prequel to Disney Pixar's Wall-E. The book talks about an age where we're literally burying our planet and outer space in waste. From single-use plastics contaminating our oceans to fast fashion waste products poisoning the soil, the book provides lots of research into how some of America's largest industries are affecting the planet. All is not without hope though, as Dondero provides us with lifestyle consumer suggestions that would help alleviate some of the strain. This book on waste is not a waste of your time!
Growing a Sustainable City? The Question of Urban Agriculture by Christina D. Rosan and Hamil Pearsall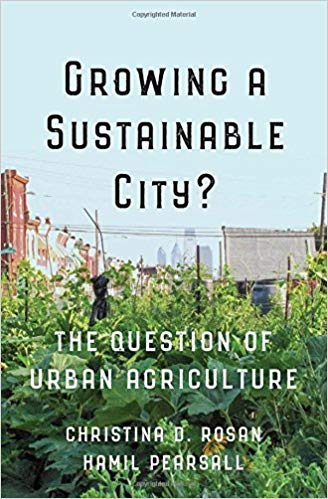 When discussing sustainability, the topic of the environment usually comes to the front of our minds. However, social and economic sustainability are also important factors that fall under the sustainability banner. The book tackles a ton of different problems that plague urban societies such as food insecurity, storm water runoffs, and even unemployment from unique angles. The book also discusses how the development of urban agricultural policies (which are at the heart of progress towards sustainability) are marred by stakeholders and racial and class tensions. Growing a Sustainable City? offers a holistic and captivating picture of efforts to transition to sustainability in the city of Philadelphia, Pennsylvania.
Taming the Sun: Innovations to Harness Solar Energy and Power the Planet by Varun Sivaram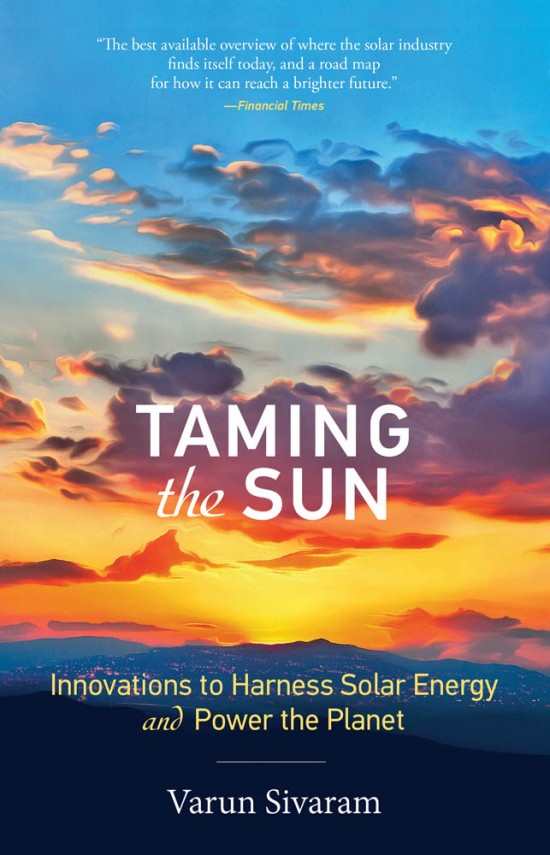 Our civilization is facing an energy crisis. The societies that we've built during the industrial ages is reliant on the very substance that threatens to destroy them. Currently, solar energy is responsible for a mere 2% of the world's energy production yet shows much potential as a renewable source of energy to help power the planet. Taming the Sun not only informs readers of the science and technology behind the future of solar energy, but also discusses how policy making and capital investment are at the core of solar energy's success. Varun Sivaram's realistic and even-headed arguments are so well articulated you'd wonder why you hadn't heard them before.
Our Native Bees: North America's Endangered Pollinators and the Fight to Save Them by Paige Embry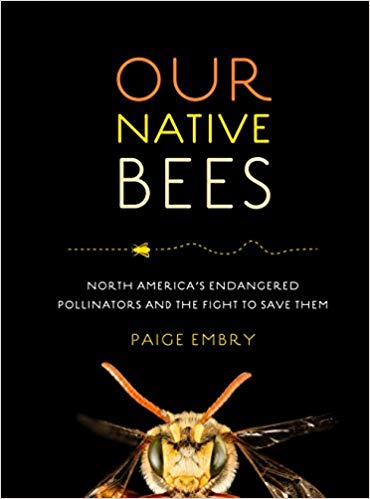 Did you know that there are over 4,000 species of bees that exist in North America? While Honey bees (which are actually a European import) often take the spotlight when talking about our planets most reliable pollinators, many of North America's native bee species are more efficient pollinators and are just as endangered. With detailed and engaging full-colored pictures, Our Native Bees serves as a fun introduction to the many bee species that live in North America and follows the natural history of bees in the US. If you're a fan of this fascinating fauna then do yourself a favor and check out this book!