Now that Phase 1 of this project is complete, it's time to show off the hard work of our Grounds Crew. Take a look: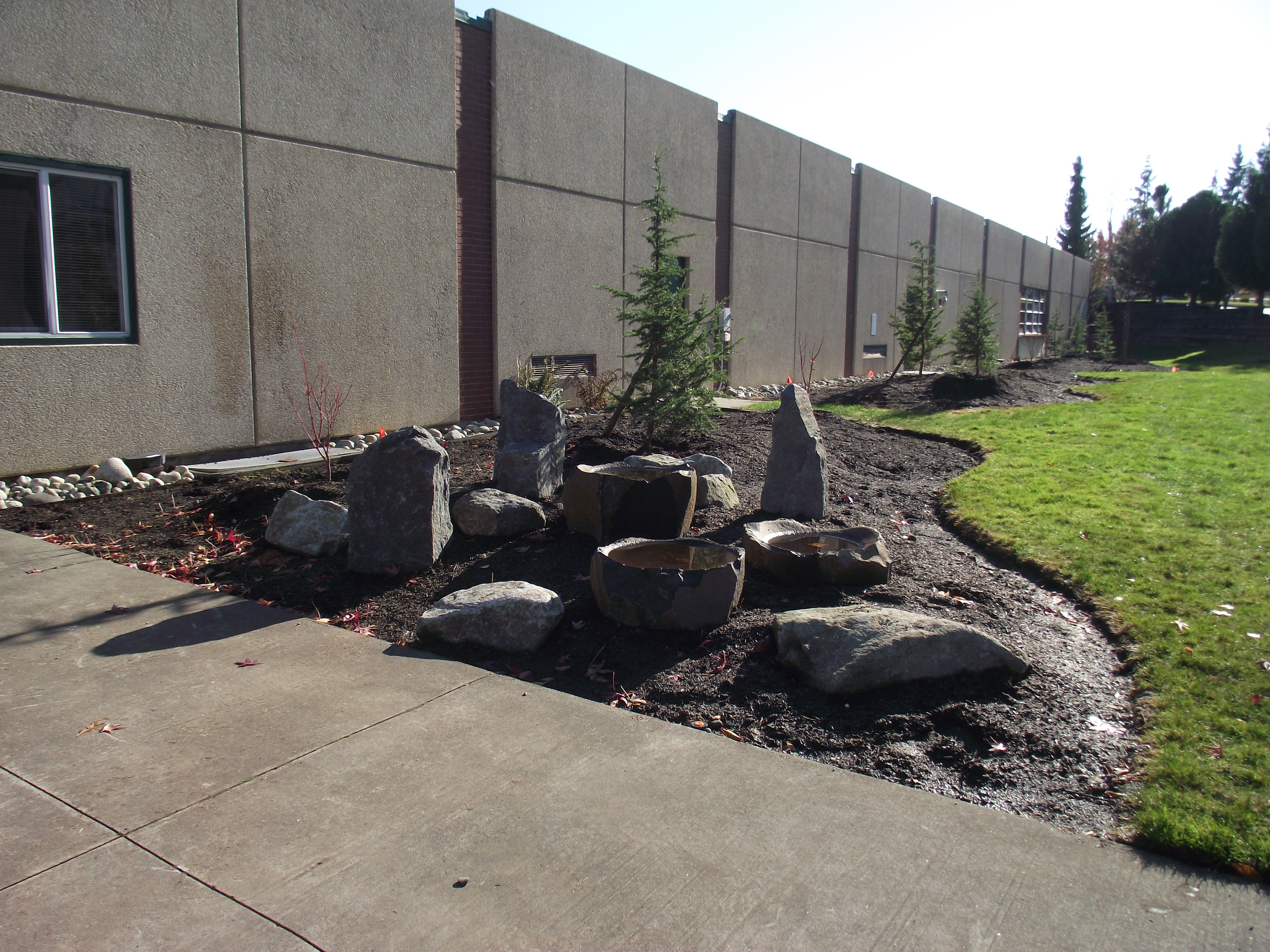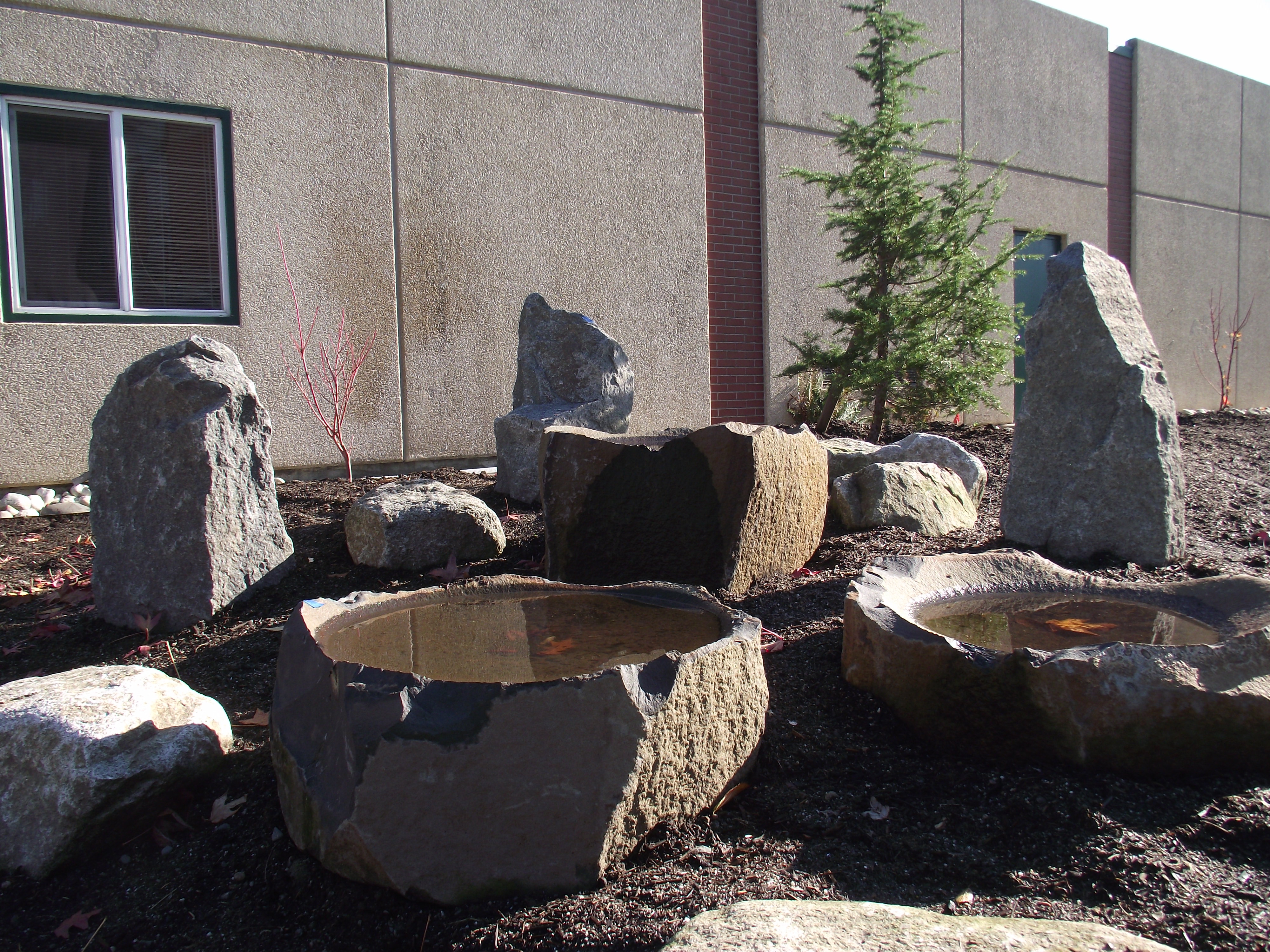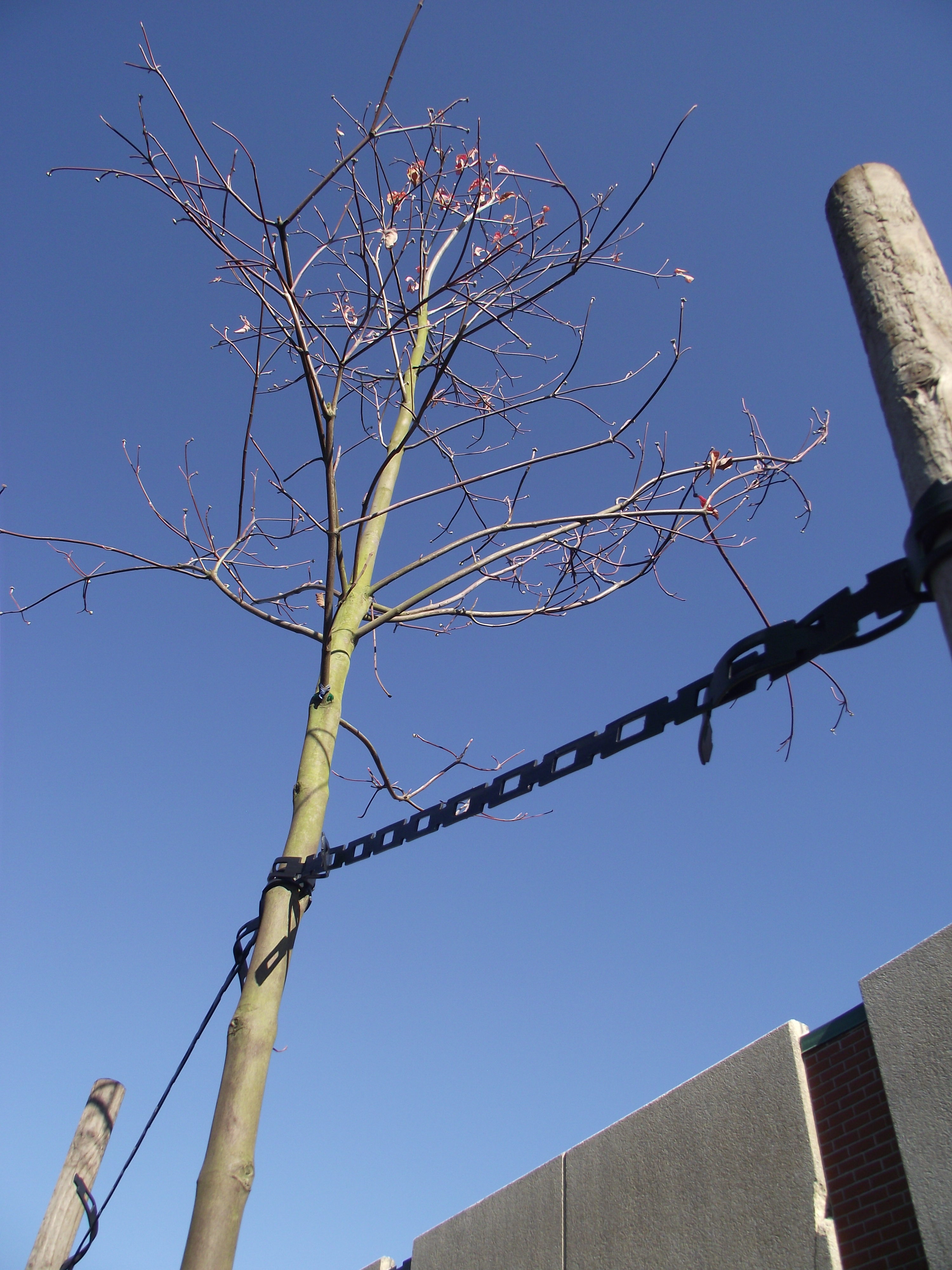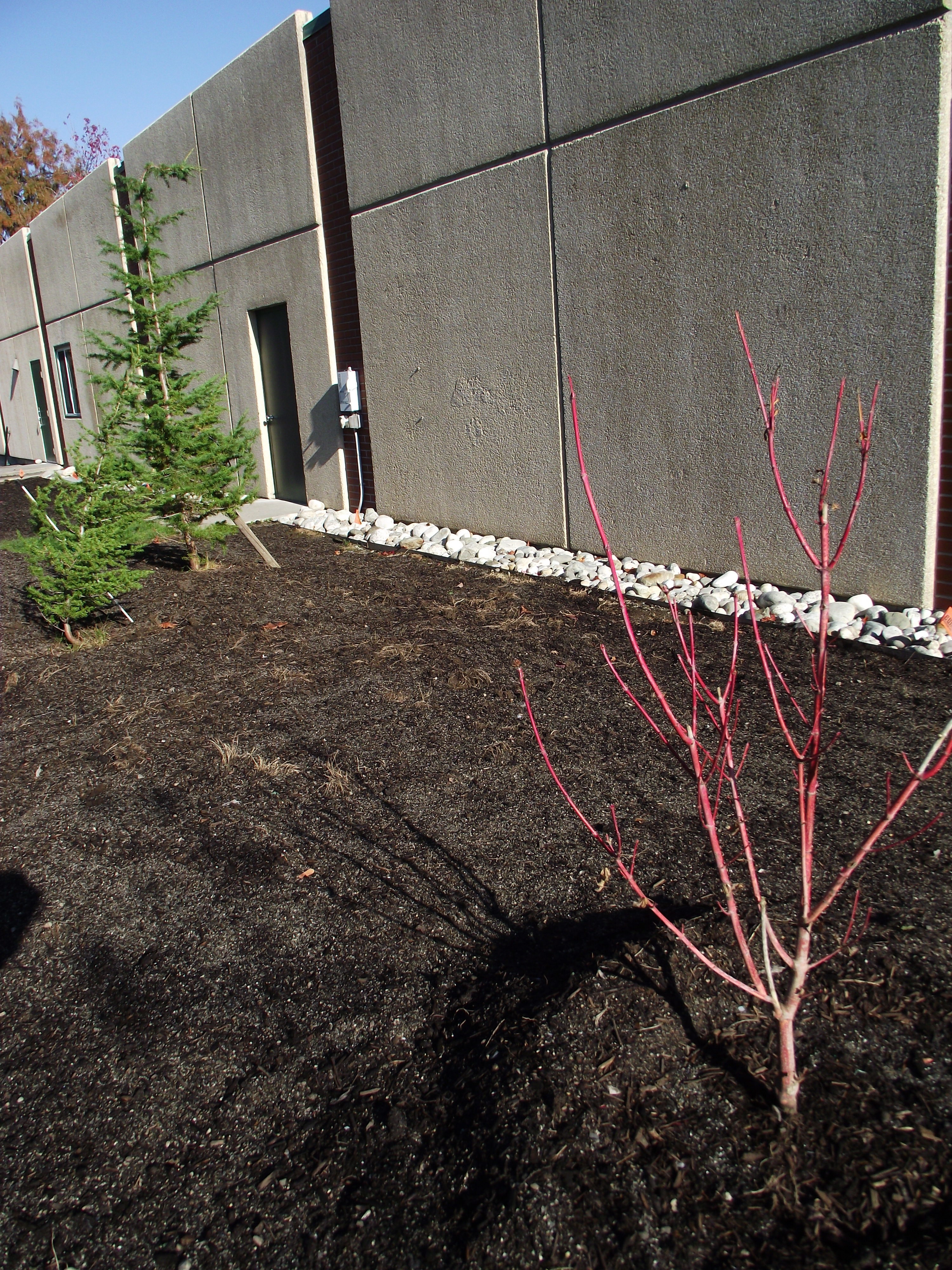 Three loads of compost and four loads of topsoil later, the results are better than we imagined! Currently the beds contain a mix of vine maples, one flowering dogwood, one rocky mountain fir tree, and a handful of mountain hemlocks. Phase two will consist of filling in the empty spaces between the trees with smaller shrubs, annuals and perennials.
And, just for fun, here's John Syson celebrating by fishing out of the newly installed birdbaths.